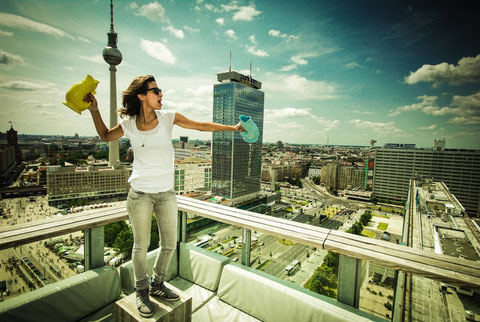 Gluckigluck are fish shaped water jugs. When filled with water this unique design produces an amusing 'glug glug' sound when poured. The Gluckigluck is a versatile product, made from durable stoneware, which can be used as a water jug, vase or utensil jar – and makes an ideal gift. Gluckigluck are a great talking point in the home – children especially love the 'gluck gluck' sound and many a giggle can be heard at tea time.
They are great conversation pieces amongst adults too, and are sure to add character to any home. Drinking water is good for you and Gluckigluck make it more fun.
To Glucki Shop
Here´s the link to the shop: https://www.gluckigluck.com
Make a sound!
Here´s the link to our film: